Maker's Story - Crespin Siamubanga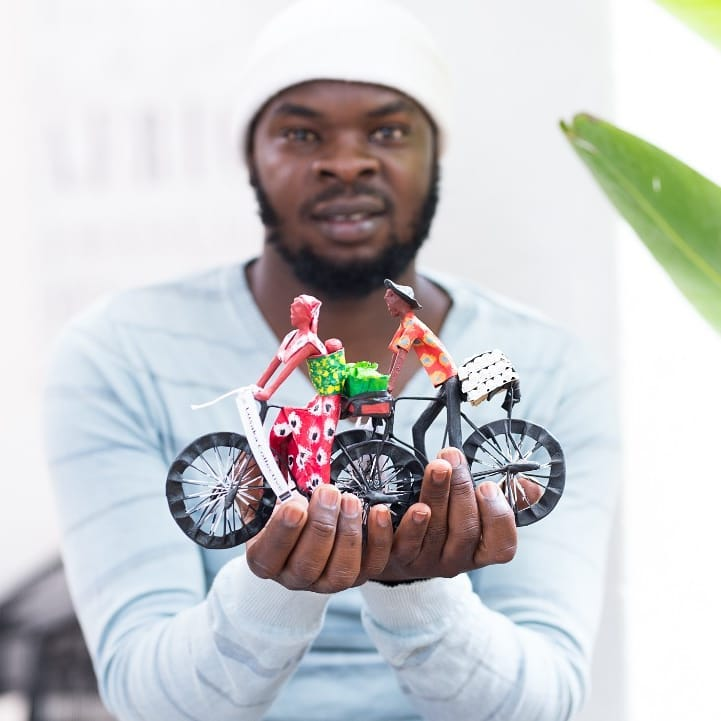 Local design craft papier-mâché figurines by Crespin Siamubanga depict everyday life in Zambia. His intricately sculptured figures can take up an average of  eight hours to complete. He is a self taught artist and believes that his creativity stems from his late father. 
The humble words from the artist himself: 
"Okay my interest is to go places working and my hobbies i like soccer, at lusaka collective you have helped me to to be more creative and by giving an opportunity of selling on a daily basis, my job is unique it keeps way from drinking beer and smoking, my dream is to open a foundation and i have my own family with two children's a girl and a boy if you want to come where i stay you are welcome."
It is with great delight that we can share a part of his journey through Lusaka Collective. He has been able to grow his talent and further his skills in creating a self contained business where he does not only supply the local market but has recently begun exporting his work internationally.