Coming Soon - Kenneth Kuanda International Airport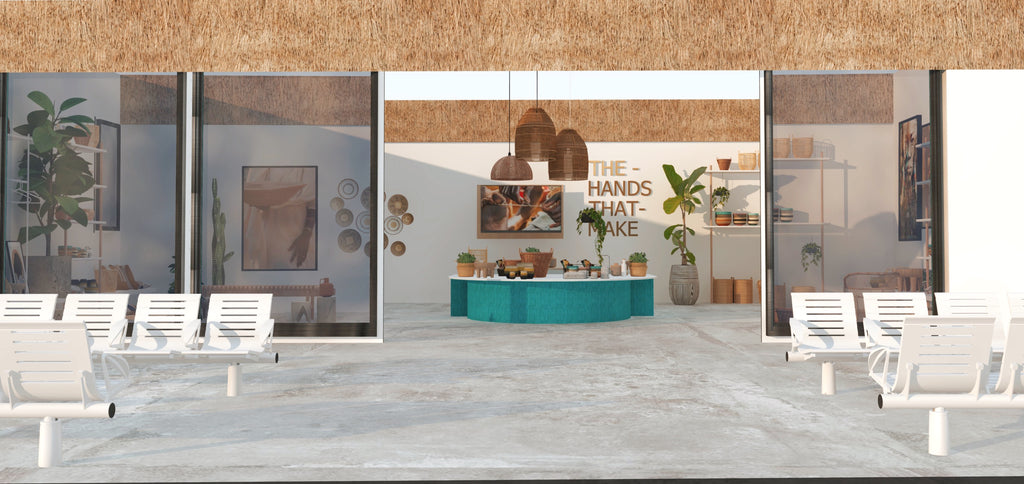 A visual layout and concept of the Collective's Artisanal gallery. 
Take a piece of Zambia home ...."YOUR FINAL DESTINATION"
"We are more than a store, we are an experience"
Our design aesthetic is inspired from our surroundings and highlights the natural elements. Safari holidays combined with natural materials and those commonly used to weave baskets. We have been thoughtful to carefully select materials that are environmentally friendly and support skilled craftsman from Zambia.
Our design proposal is based off our already existing branch in Lusaka National Park, a vision we are passionate about growing and inspiring others
The interiors are calming and collectively allow the importance of the product to be highlighted along a story telling digital device. We believe less is more, creating an everlasting experience for her visitors.