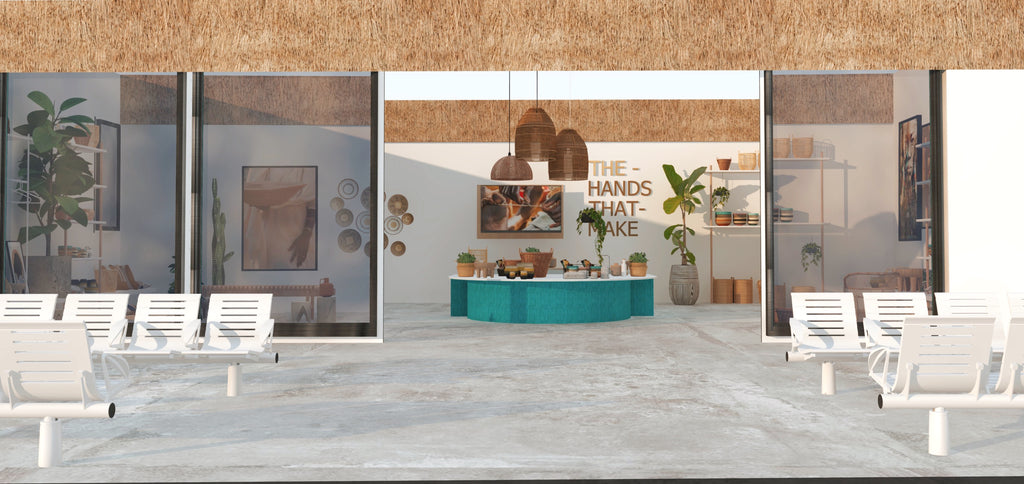 "We are more than a store, we are an experience"
A visual layout and concept of the Collective's Artisanal gallery.
Our design aesthetic is inspired from our surroundings and highlights the natural elements. Safari holidays combined with natural materials and those commonly used to weave baskets. We have been thoughtful to carefully select materials that are environmentally friendly and support skilled craftsman from Zambia.
Continue reading